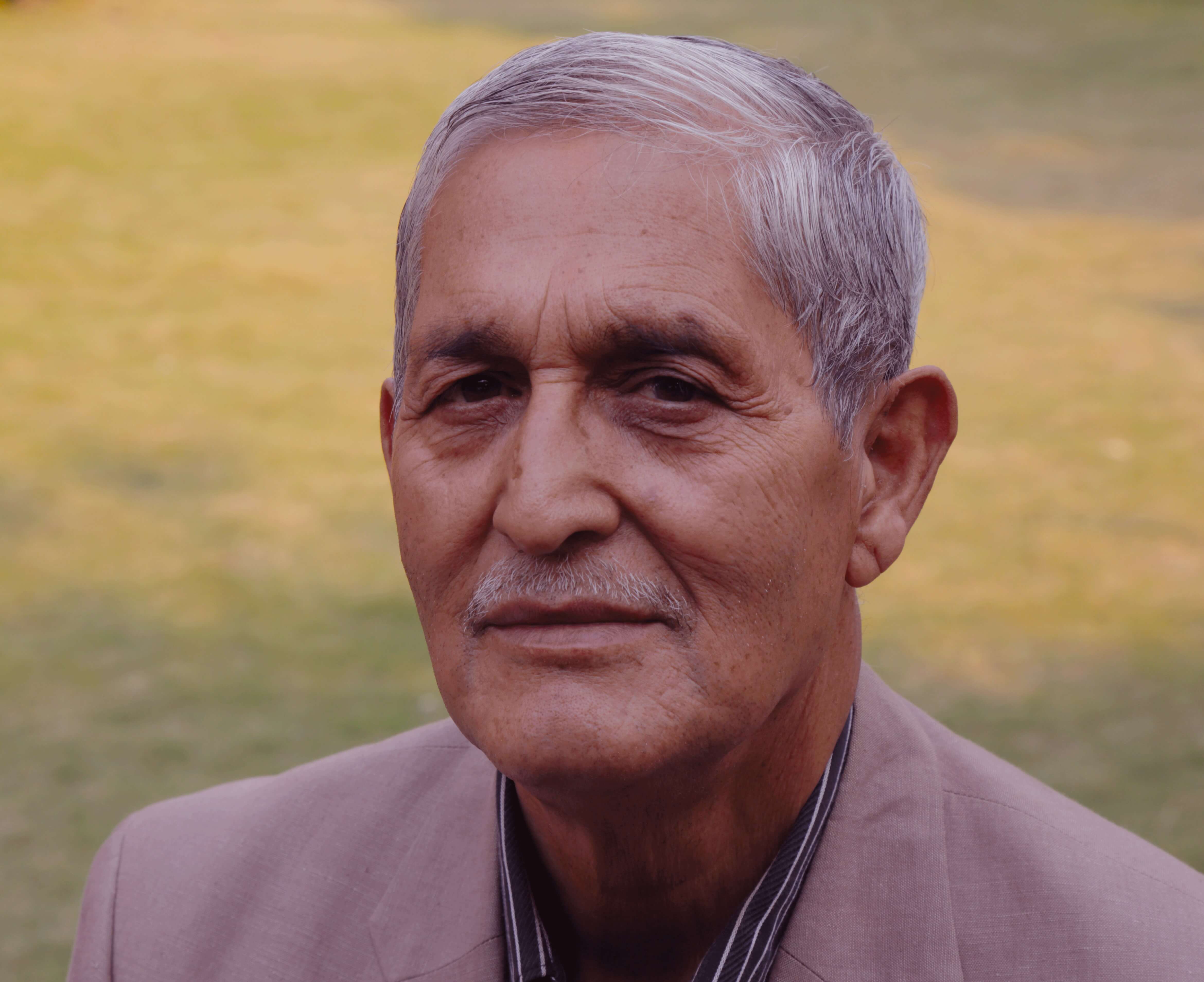 Biography
Filmmaker, lyricist and writer Yadav Kharel was born on February 23rd, 1943 (Falgun 12th, 1999 Bikram Sambat) in Kavrepalanchowk District, Nepal. He was the third of seven children born to Saraswati Devi Kharel and Gopi Krishna Kharel. Kharel's early childhood was divided between his ancestral home in Kharel Thok, the capital city, Kathmandu and Norgho in Saptari District in the Terai. Kharel completed his primary and higher secondary education from Padmodaya School and obtained a Bachelor's degree from Tri-Chandra College in Kathmandu before proceeding to receive a Bachelor of Law and a Master's degree in Economics from Tribhuvan University. Kharel was one of the first Nepali filmmakers to receive a diploma in Film Direction and Production from London Film School in 1971.
A pioneering figure of the Nepali film industry, Kharel holds a unique position as a creative artist who has produced and directed critically acclaimed films, an administrator who has overseen the institutional development of the Nepali film sector from its infancy and an unflinching activist who continues to strive for the preservation and protection of Nepali cinema at the policymaking level.
Kharel has written over 300 songs in a career spanning five decades. He has released 16 full length music albums which include popular ballads, motion picture songs and topical compilations.
 Filmmaker
Yadav Kharel's longstanding association with the Nepali film industry has led him to fulfill multiple roles. He was the Executive Chairman of Royal Nepal Film Corporation (1972-1975), Founding Chairman of Nepal Film Producer's Association (1998) and the Founding Chairman of the Film Development Board (2000-2002). Kharel was also the chief coordinator of the National Film Policy Draft Committee adopted by the government in 2014.
During the late 1960's the Nepali government was keen on establishing and developing the film industry. Though inclined to direct and produce his own films, circumstances compelled Kharel to take up an institutional position in the development of Nepali cinema. He was appointed executive chairman of the Royal Nepal Film Corporation in 1972 whose board members included the legendary dramatist Bal Krishna Samha, National Poet- Madhav Ghimire and senior journalist Shreedhar Khanal.
During his brief tenure at the corporation Kharel engineered and supervised the development of national film policies, infrastructure development (film-lab/studios for processing, printing, editing, dubbing and shooting), manpower development and the regular production of commercial feature films and documentaries. He also urged and supported Nepali filmmakers working abroad to come and make films in their home country. Prakash Thapa, one of the most well known Nepali directors returned from India upon Kharel's request whereupon he was assigned to direct Mann Ko Bandh. Kharel's tenure at the corporation was short-lived and he resigned in 1975 due to unethical pressure from a palace secretary.
Even though he didn't make his first narrative 18 years after returning from Great Britain- Kharel went on to have a prolific film career. Instead of succumbing to commercial dictates of the market, he found a way of incorporating sensitive social issues within the formulaic model. His debut film, Cheli Beti- dealt with the plight of Nepali women sold into prostitution in India including the challenges they faced in reintegrating back into society. Similarly, Andhi Beri, a low budget commercial film featured a female protagonist from a lower caste who falls in love with a man from a higher caste.
Social commentary is a defining trait of Kharel's films where his characters question the basic value systems and moral conventions of their communities. Kharel also holds the distinction of directing films that were the first of its kind in many genres including comedy/ satire (Lobhi Papi), historical drama (Prem Pinda), historical biopic (Aadikabi Bhanubhakta) and mythology (Shree Swosthani).
Kharel's most critically appreciated film is Prem Pinda based on the novel by the same name written by the dramatist, Bal Krishna Samha. The film was the first Nepali screen adaptation of a historical novel set during the Rana regime for which Kharel wrote the screenplay along with the lyrics. The songs went on to become instant classics in popular Nepali music. By existing standards, Prem Pinda had a massive budget and was a logistical and technical challenge. Despite little or no evidence of box office gain for a period piece, Kharel pushed on with the venture and the film achieved commercial and critical success. It was received enthusiastically by the public, academicians and critics alike- many of whom claimed it to be a cornerstone in Nepali cinema.
Kharel also wrote the screenplay for and directed, Aadikabi Bhanubhakta, which was the first Nepali biopic based on the poet Bhanubhakta Acharya. Many notable luminaries of Nepali language including Kamal Mani Dixit, Dr. Brataraj Acharya and Dr. Basudev Tripati were closely involved with the making of the film. Chairman of the Bhanu Janmasthal Development Committee- Ram Chandra Sharma Poudel, also played a pivotal role in producing the film. These individuals, along with the director, contributed their time and expertise free of charge to get the film made. The research (pre-production) phase lasted a year during which existing literature on the poet were reviewed and analyzed. Despite a limited budget, every attempt was made to recreate film sets and costumes dating back two hundred years on the basis of scholarly research as was the dialect spoken by the characters in the film.
Actual locations connected to the poet's life and work were identified and transformed into shooting locations. Kharel also travelled extensively in Nepal, India and Myanmar where Bhanubhakta's influence on Nepali diasporas resonates to this day. The film was not only the first fictionalized account of the man credited for establishing the base for poetry in the Nepali language but also a visual document chronicling the culture, values and customs of a bygone era.
In 2014, Kharel was awarded the Nepal Film Development Board's Lifetime Achievement Award for Outstanding Contribution to Nepali Cinema by the President of Nepal, Dr. Ram Baran Yadav.
 Broadcaster
Kharel's association with Radio Nepal precedes his work as a filmmaker. In fact, the early radio days were critical in shaping his lyrical career and public personality. In 1960, at the age of sixteen, Kharel started working for Radio Nepal- the only national media outlet and institution for broadcasting music and literature (in the form of radio dramas). Radio Nepal was the creative hub for prominent music composers, singers and writers of the day and it was here Kharel took to lyric poetry. He fraternized with legendary composers Natikaji, Bhairab Bahadr Thapa, Shivashankar and Huttaraj along with eminent singers like Phatteman Rajbhandari, DB Mahesh 'Palpali', Tara Devi, Narayan Gopal, Bacchu Kailash, Pushpa Nepali, Prem Dhoj Pradhan and Yogesh Vaidya- all of whom have collaborated with Kharel to produce some of the most enduring classics in popular Nepali music.During his time at Radio Nepal, Kharel hosted a wide range of programs such as Kabya Kunja (poetry program), Geeti Katha (musical-literary program), Bal Batika (children's program) and Prashnottar. In addition to serving as the lead voice actor in numerous radio dramas, he was also one of the first employees in the institution's history to provide live broadcast coverage of national and international events and was the first commercial service presenter for the state owned radio station. After nine years in Radio Nepal, Kharel left for England to study film where he hosted the BBC Nepali Service for 2 years between 1969-1971 during its inception phase.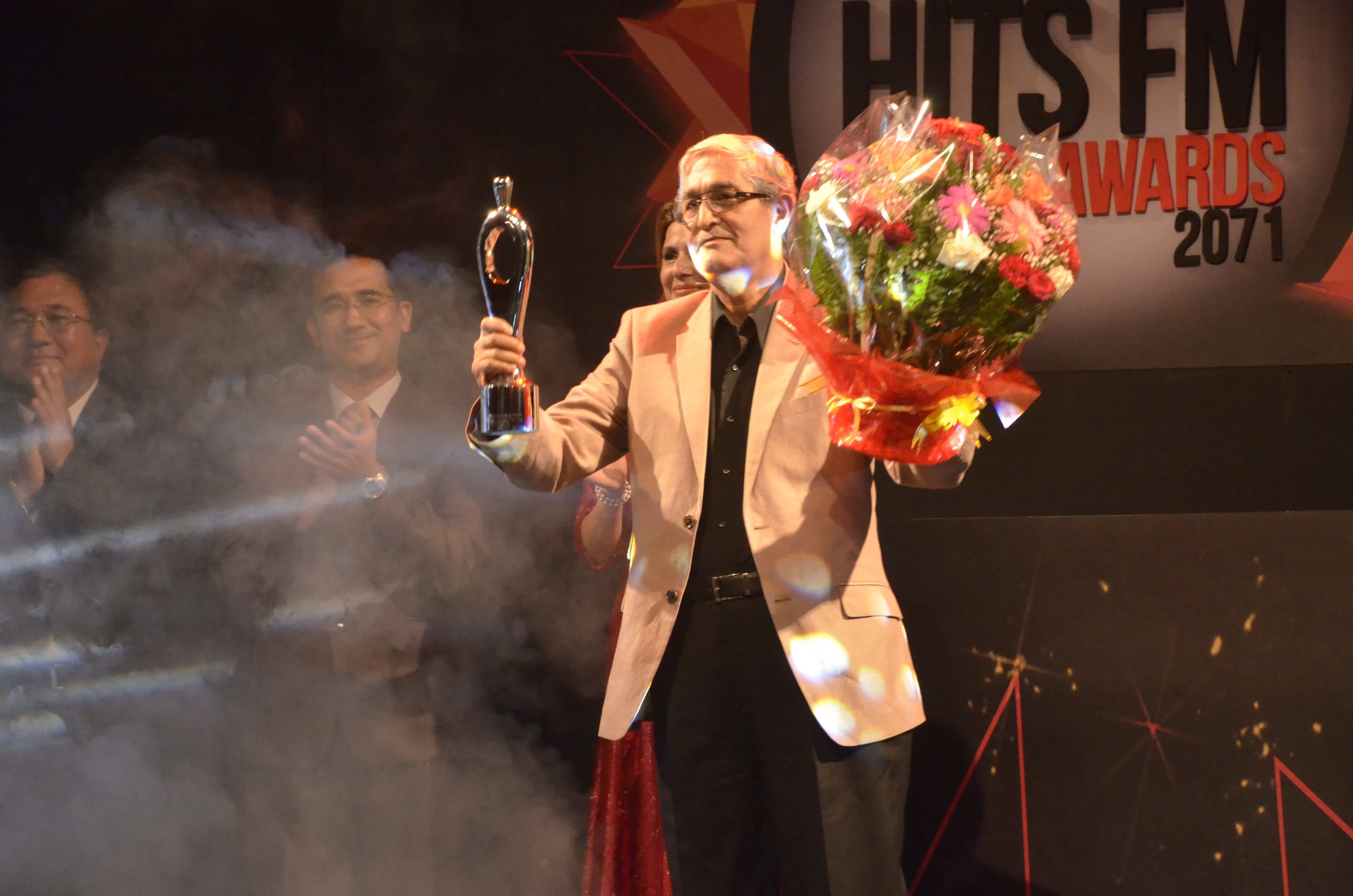 Lyricist
In the late 1960's he penned the classic, Yesto Pani Hundo Rahechha, which was also the breakthrough song for Phatteman Rajbhandari. The music was composed by Natikaji whose deceptively simple touch would breathe a magical quality to many of Kharel's songs in years to come. Both lyricist and composer shared a very close working relationship which culminated into the full length compilation- Swarnim Samjhana in 2009. The minimalist disposition of the old masters like Natikaji, Shivashankar and Bhairab Bahadur Thapa symphonized perfectly with Kharel's lyrical fluidity in the sixties and seventies yielding many evergreen classics like Nau Saya Khola and Nau Gedi Ko Mero Mala (Tara Devi), Piunda Piundai (Narayan Gopal), Timi Lai Dekhda (Prem Dhoj Pradhan), Mann Ko Yo Tirsana (Pushpa Nepali) and Kati Yesta Chhyend Haru (Yogesh Vaidya). Other hits by the lyricist include, Timi Aaunchyau Bhanney Aashai Aashma by Udit Narayan Jha and Yestai Rahechha Yahaan Ko Chalan by Devika Pradhan. In the eighties and nineties Kharel embarked on film direction and wrote the majority of songs for his movies, collaborating most notably with music composer Sambhujit Banskota. Much like the older tunes, songs written for the screen (Gairi Khet Ko and Timro Aankha Ko Sagar Ma) enjoyed a long shelf life and gradually morphed into vintage pieces some twenty years after they were released. Many of India's pre-eminent singers have recorded Kharel's motion picture songs including Anuradha Podwal, Sadhana Sargam, Suresh Wadkar, Abhijeet, Alka Yagnik, Anup Jalota, Bhupinder Singh and the legendary Asha Bhosle. Kharel has written songs for over forty Nepali films.
Kharel has also devoted several albums to specific issues. In 2009, he released Tuhuro Ishwor, a compilation of songs exploring the struggle of the elderly who battle loneliness, abandonment and the imminent sense of mortality in an increasingly self centered world. This was followed by Purna Madah in 2010,a selection of verses calmly alternating between revealing portraits of plaster saints and devotional offerings of the faithful and Deshako Santari in 2011, a collection of children's songs written with the objective of incorporating Nepali tunes in the educational curriculum.
In 2015, Kharel released an anthology of lost tracks- Haraaeka Geetharu, stringing together five decades of popular Nepali music from 1961 to 2012. The songs featured the voices of many old timers who've long since faded from public memory. The fate of hundreds of songs recorded on spools and cartridges by numerous artists from the pre-digital era have yet to identified, logged and digitized. Kharel's first album, Jhankar, which was released in 1968 by Ratna Recording Sansthan, suffered the same fate and remains unaccounted for.
Kharel has also made significant contribution to the formulation of intellectual property right law in Nepal. He is a member of the National Policy Drafting Committee on intellectual property rights. He was also the founding Chairman of MRCSN (Music Royalty Collection Society of Nepal) which was established in 2008 to protect the economic and moral rights of creators (lyricists and composers). Under his leadership, MRCSN also gained CISAC membership (International Confederation of Societies of Authors and Composers) and developed relations with international organizations like NORCODE.
For his contribution to Nepali music, Kharel has received numerous accolades and awards including the prestigious Chinnalata Geet Puraskar (1993) and Lifetime Achievement Awards from the leading commercial radio/ television stations in the country.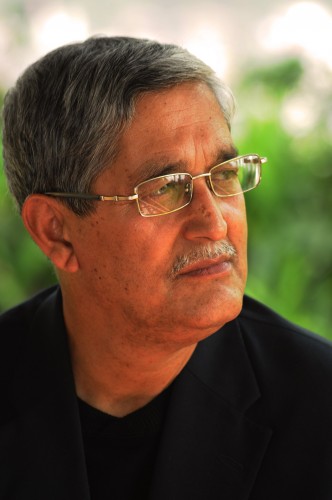 Miscellaneous
Royal Nepal Academy Board Member
From 2003 to 2005, Kharel served as member of the prestigious Royal Nepal Academy- the highest government entity responsible for the preservation and promotion of art, culture and literature. He was one of the nine appointed members of the board led by Chancellor, Dr. Basudev Tripati.
Writer/ Journalist/ Instructor
Kharel is the author of over 12 published books ranging from poetry, songs and drama to travelogues, children's literature and screenplays. He worked as chief editor and publisher of a weekly newspaper, Ghuentro for two years in the early seventies. He also taught Economics to graduate students in Nepal National College for a brief period between 1966 and 1968.
Volunteerism
Kharel's work in the social sector has gone largely unnoticed due to his accomplishments in music, cinema and literature. He worked for 14 years as Honorary Vice Chairman and General Secretary of Family Planning Association of Nepal (1974-1988), which was the largest national non-governmental organization working in the field of family planning, maternity and child health-care. FPAN was the pioneer organization to introduce integrated projects (skill development, income generation etc.) in the health sector in Nepal. The organization was responsible for reducing population growth and child mortality rate on a national level.
Kharel was Treasurer of Nepal Eye Hospital (1999-2003) during the chairmanship of Dr. Ram Prasad Pokharel and later its Vice-Chairman (2003-2007) and Chairman (2007-2008). He is a founding life member (since 1973) of the institution. Kharel also served on the board of Bagmati Sabyata Samiti (previously known as Adhikar Sampanna Bagmati Kshetra Dhal Nirman/ Sudhar Ayojana Karyanayan Tatha Anugaman Samiti) from 1995 to 1998 and again from 2006 to 2007 under the chairmanship of Bidur Poudel. The major accomplishments of the committee during this period include the embankment of Bagmati River from Gokarna to Pashupati Kshetra, the construction of a filtration plant to clean the river and also the construction of a tunnel to divert toxic waste from Pashupati and Gujeshwori area. Kharel also served as Chairman of the Board of Bhagwati Higher Secondary School from 1979 to 1988 in his native village of Kharel Thok in Kavrepalanchowk District.
Advertising
Kharel also worked in the advertising sector for several years in the 80's as Founder and Executive Chairman of COMMAT Incorporated (Communication Management and Training), an agency based in Putalisadak, Kathmandu. COMMAT was the first Nepali ad agency to win the distinguished Max Lewis Memorial Challenge Award for the CRS contraceptive ad campaign in 1985. It was the first ever international award in advertising to be bestowed to a Nepali agency during the 15th Asian Advertising Congress in Bangkok, Thailand.